Members of our different boards represent a cross-section of our community and have a passion for our mission and those we serve. Each individual strives to ensure the long-term sustainability of the organization through good governance and responsible fundraising and spending practices. To learn more, visit our financials and governance page.
 
MountainStar's Board of Directors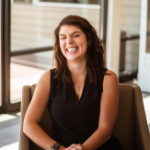 Emi Cornelius - President


Emi Cornelius is a technologist helping solopreneurs and small businesses maximize technology to meet their business needs. Even so, she believes that direct connection is more important than ever. She joined the MountainStar board in March of 2018. She has a huge passion for the MountainStar mission and the population we serve. Emi shares,

"Focusing on keeping families whole and healthy, helping prevent abuse and neglect, and supporting families into better circumstances is so important to me and our community." 
---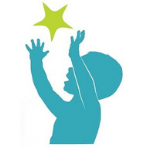 Margaret Schaus- Vice President
Margaret is a former civil litigator.  She and her husband, Jim, raised their children in Moraga, CA and Lake Oswego, OR.  They moved to Bend in 2017 and Margaret joined the MountainStar Board in August 2018.  Margaret has long had an interest in early childhood education and mental health.  She served 13 years on the board of an agency much like MountainStar in the Bay Area; helped start an after-school reading program in Oakland, CA; has been a CASA; and has been a SMART reader. Margaret and Jim enjoy hiking and kayaking in Central Oregon.  Her other interests include cooking, reading, travel and photography. Margaret share,

"Too often people think that trauma ends once a child is removed from an abusive or neglectful situation.  But that is not the case; the trauma is multi-generational. MountainStar works to determine the stressors that can lead to trauma, help alleviate those stressors and strengthen the entire family unit."
---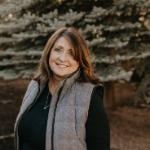 Deb Schoen - Treasurer
Deb Schoen is a retired park and recreation professional and has deep experience with children and family programs, community leadership, financial oversight, and policy development.  She is a strong advocate for community engagement and equitable access for all community members.  She remains involved with the National Recreation and Park Association as an accreditation officer. Deb believes,

"Organized efforts aimed at influencing public attitudes, policies, early intervention, and support of vulnerable families will allow children to grow into healthy, contributing members of society."

Deb moved to Bend in 2013 with her husband to enjoy the beauty, sunshine, and outdoor life that Central Oregon has to offer.  Her daughter's family recently moved to Bend, enabling her to spend time with her two grandchildren.
---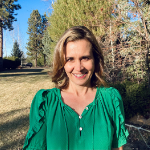 Jennifer Mitchell, MD-Secretary
Jennifer Mitchell moved to Bend in 2015 and works as a family doctor. Her family loves Bend and dreamed of living here for a long time. Jennifer started looking for a way to give back to her new community. In a medical lecture, she learned about the importance of the first 1000 days of a child's life -- how a healthy attachment formed during that time is so vital to creating healthy and resilient humans.  Jennifer was thrilled to discover that MountainStar directly addressing that very issue in Central Oregon. She started volunteering for MountainStar in 2019 and joined the board in the summer of 2020. She said,

"The work MountainStar does with vulnerable children and families and the results that they have achieved in prevention make me so proud to support this organization."
---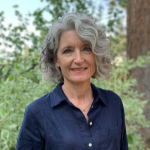 Annemarie Hamlin, Ph.D.


Annemarie Hamlin is an educator with 26 years of teaching (writing and literature) and two years of administration in colleges and universities in California and Oregon. In her current role as an instructional dean at Central Oregon Community College, she oversees humanities, arts, and social science disciplines.

"Having worked all my life at the later end of the educational spectrum, I am excited about working with an organization that focuses on the earliest years, helping children and families get set up for success in their learning and growing journeys."

She was drawn to MountainStar for its focus on preventing abuse and developing the whole family to maximize the learning potential of our youngest community members. She and her partner have two adult daughters.
---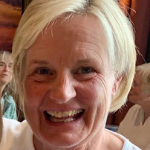 Mary Jensen
Mary Jensen has served on MountainStar's board since 2017 and recently confirmed another three years of service:

"I am so pleased to have been associated with MountainStar for these last three years. The work MountainStar does is so important in our community – giving families the skills and support they need to keep their infants and toddlers safe from abuse and neglect. The staff continues to amaze me with their commitment, creativity, and compassion. The programs and tools they use produce very positive results."

 Mary and her husband Erik have lived in Bend for 11 years. She is retired, ending her career as a Transit Manager with King County Metro in Seattle. She has an undergraduate degree in Economics and a Masters degree in City and Regional Planning. Mary especially enjoys time with her family including two grandchildren. She also enjoys golfing, hiking, birding, and fishing. When times permit she and Erik also enjoy traveling. 
---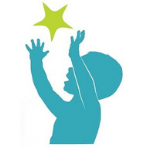 Lynn Spinoglio

Bio Coming Soon
---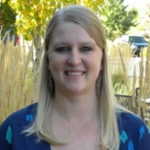 Jessica Sayers


Jessica Sayers joined MountainStar's board in February 2017 and had been a supporter of MountainStar's mission for many years prior to joining the board. Jessica was board president for over 5 years before her passing in late 2022. She helped our organization grow into new communities. She will be missed at MountainStar and beyond. 
---
Our Advisory Board Members are passionate and experienced community members who help coordinate the programs in Crook and Jefferson counties. They work hard to ensure the success of MountainStar throughout Central Oregon. Their service is invaluable and integral to MountainStar's success.
MountainStar Madras' Advisory Board
*This group is also known as Juniper Junction Community Council
Tena Jackson, President
Stephen Hillis, Treasurer
Roy Jackson, Secretary
Jane Ahern
Beth Ann Beamer
Bud Beamer
Glenda Cloud
Susan Matheny
Kristin Peterson
MountainStar Redmond's Advisory Board
Terri Collins
Katie McGowan
Angela Saraceno

MountainStar Prineville's Advisory Board
Ruth Brumagin
Kathleen Wilson, Secretary
Robert Haden
Kandy Marling
Janette Wisseman 
Linda Pierce
 
Each of our boards are open to new member applications. If you would like to learn about being a member, please contact Development Director Staley Micken at staleym@mtstar.org or 541-322-6820.