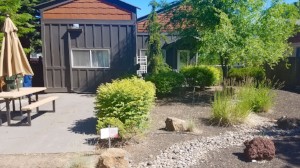 Enhanced Visitation Center
Physical Address: 454 NE Revere Avenue - Bend, OR 97701
Mailing Address:  POB 7856, Bend, OR 97708
Phone:  541-323-3800

Enhanced Visitation Staff
Chris Griffith — Enhanced Visitation Program Manager (ChrisG@mtstar.org)
Ed Nichols (Edn@mtstar.org)
Kathie Craig (Kathiec@mtstar.org)
Kristin Heath (KristinH@mtstar.org)

Enhanced Visitation Services
MountainStar's Enhanced Visitation program helps families after children have been placed in foster care. Parents (who no longer have custody) are able to spend quality time with their children in a safe, supervised, and home-like environment at our visitation centers in Bend, Madras, and Prineville.

During visits, families cook and share meals, read together, and more. Our staff work with the children (0-18) and their parents to foster strong bonds where relationships have been affected by abuse, neglect, and separation. Our highly trained staff help parents address problems preventing them from earning back custody, while also teaching positive parenting practices that include positive discipline, nurturing touch, responding with sensitivity, consistent loving care, and how to achieve balance in their personal and family life.

This important program is fully funded through a contract with the Department of Human Services. Participating families are referred through Child Welfare, with the goal being to reach a rapid and safe reunification.