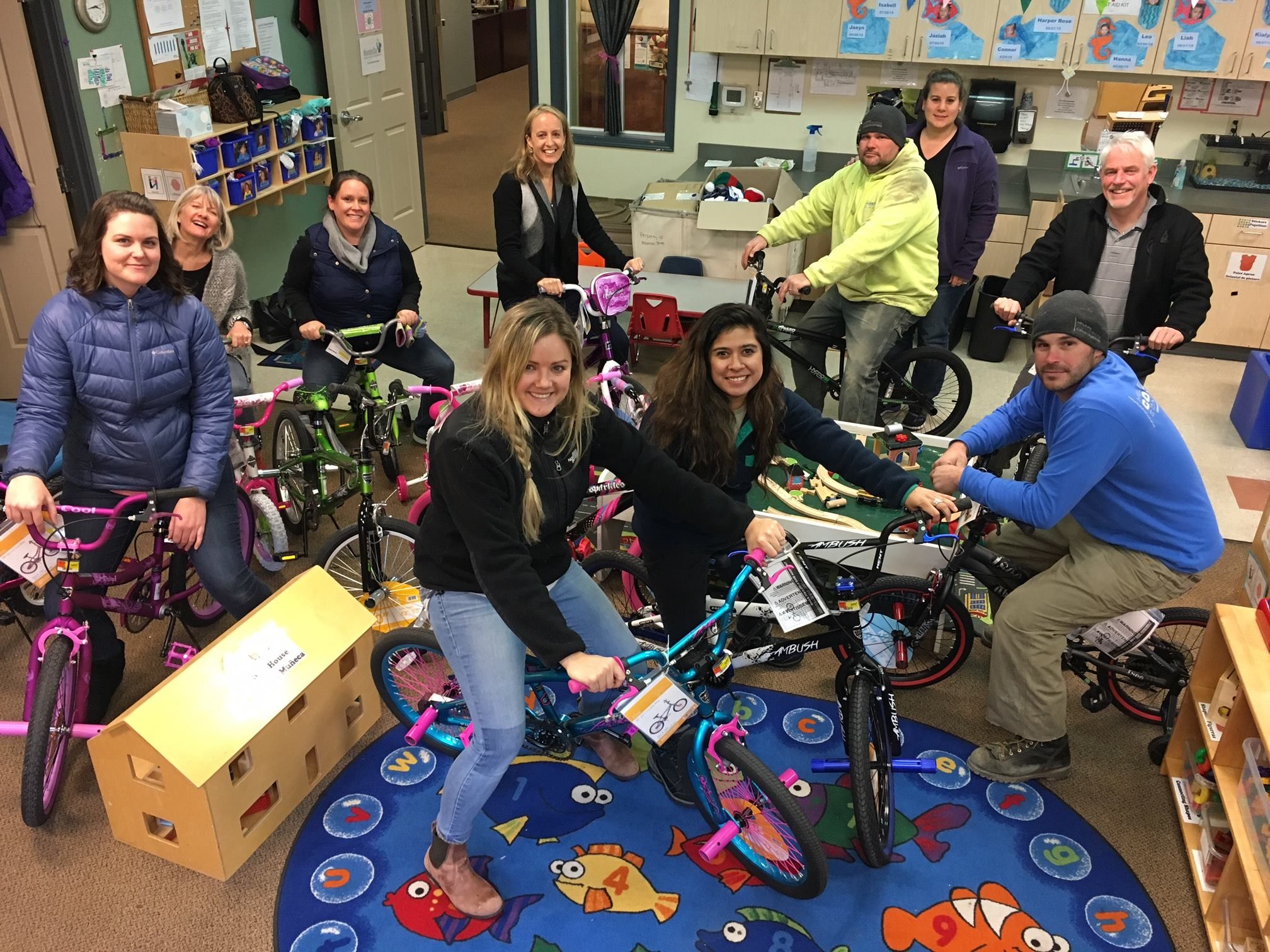 We are excited to announce that MountainStar raised over $125,000 for children throughout Central Oregon this holiday season! In addition, many businesses and individuals have donated time, presents, basic needs items, and so much more to the 450+ children we serve. We truly appreciate the support we have received that has made this holiday extra special for so many kids and their families!
Thank you to:
- PacificSource for their holiday package and for choosing MountainStar as their Charity of Choice for 2017
- The Central Oregon Advanced Practice Providers for choosing MountainStar as a beneficiary of the Holiday Charity Dinner Party
- Jackson Higdon and Crux Fermentation Project staff for cooking and serving an incredible holiday meal for our family holiday celebration.
- Pahlisch Homes for an incredibly generous holiday gift
- Dana Gillet of Norkote, Inc. for sponsoring our holiday celebration
- Westside Church for the gifts and for your continued support
and so many more!
Thanks to all the businesses who participated in the "Holiday Stars" campaign and to all those who gave a gift to make the holidays special for a family:
Salon Twist
Modality
Plateau Forest Products
McLean Concrete and Construction
Dutch Brothers Coffee of Bend
U. S. Forest Service
Jonna and Josh Pahlisch
Church of Nazarene
Superior Roofing
St Charles Dispatch
AirLink
West River Dental
Awbrey Glen
Josie Norris
Stone Soup
Brenda Koman
Janet Kaufman
St Charles Health System
Bend-Fort Rock Ranger District
Rotary Club
Keith Manufacturing
Highlands Elementary
Toys for Tots
Bi-Mart
Crook County Holiday Partnership Program
and MANY more!