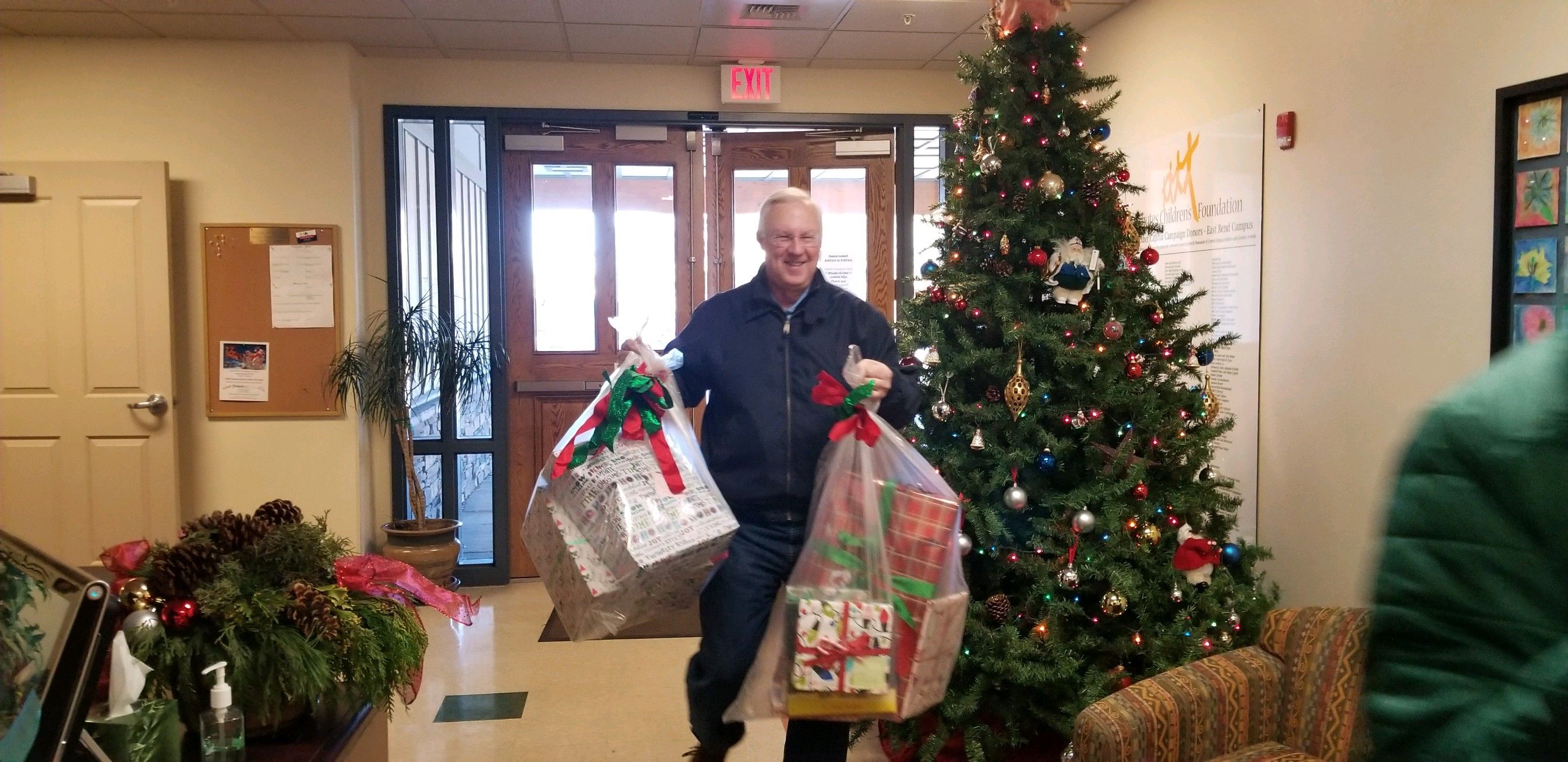 A Glen Gives representative drops off gifts for the children we serve
We are thrilled to share that MountainStar raised more than $116,000 for vulnerable children and their families in Central Oregon over the holiday season! Just as importantly, many businesses and individuals donated gits, basic needs, food, and volunteered to help the 400+ children we serve. The generosity of the community is so special, especially during the holiday season when it makes a big impact on families.
Thank you:
- Jackson Higdon and his staff for cooking and serving an incredible holiday meal for our family holiday celebration.
- Dana Gillet of Norkote, Inc. for sponsoring our holiday celebration
- Westside Church for the gifts and for your continued support
- Glen Gives for their generous gift donation
- The Sunriver Christian Fellowship - Women's Spirituality Group and Joe Schneider for continuing the tradition of donating gifts to the families we serve.
- McLean Concrete for donating new bikes to lucky kids that we serve
Thanks to all the businesses who participated in the "Holiday Stars" campaign and to all those who gave a gift to make the holidays special for a family:
- Superior Roofing
- Modality 
- Mill Point Dental
- Salon Twist
- Xcel Fitness
- Supervisors Office of the US Forest Service
- Bend-Fort Rock Ranger District-US Forest Service
- Church of the Nazarene
- West River Dental
- Summers Flooring and Design
- Horizon Broadcasting
- Grocery Outlet - Madras
- Bi-Mart Madras
- Keith Manufacturing
- Rotary Club of Jefferson County
- Toys for Tots
- The Crook County Librarians
- Cherie Skillings, Josh & Jonna Pahlisch, Angela Contreras and many more individuals who donated gifts!
and many more!