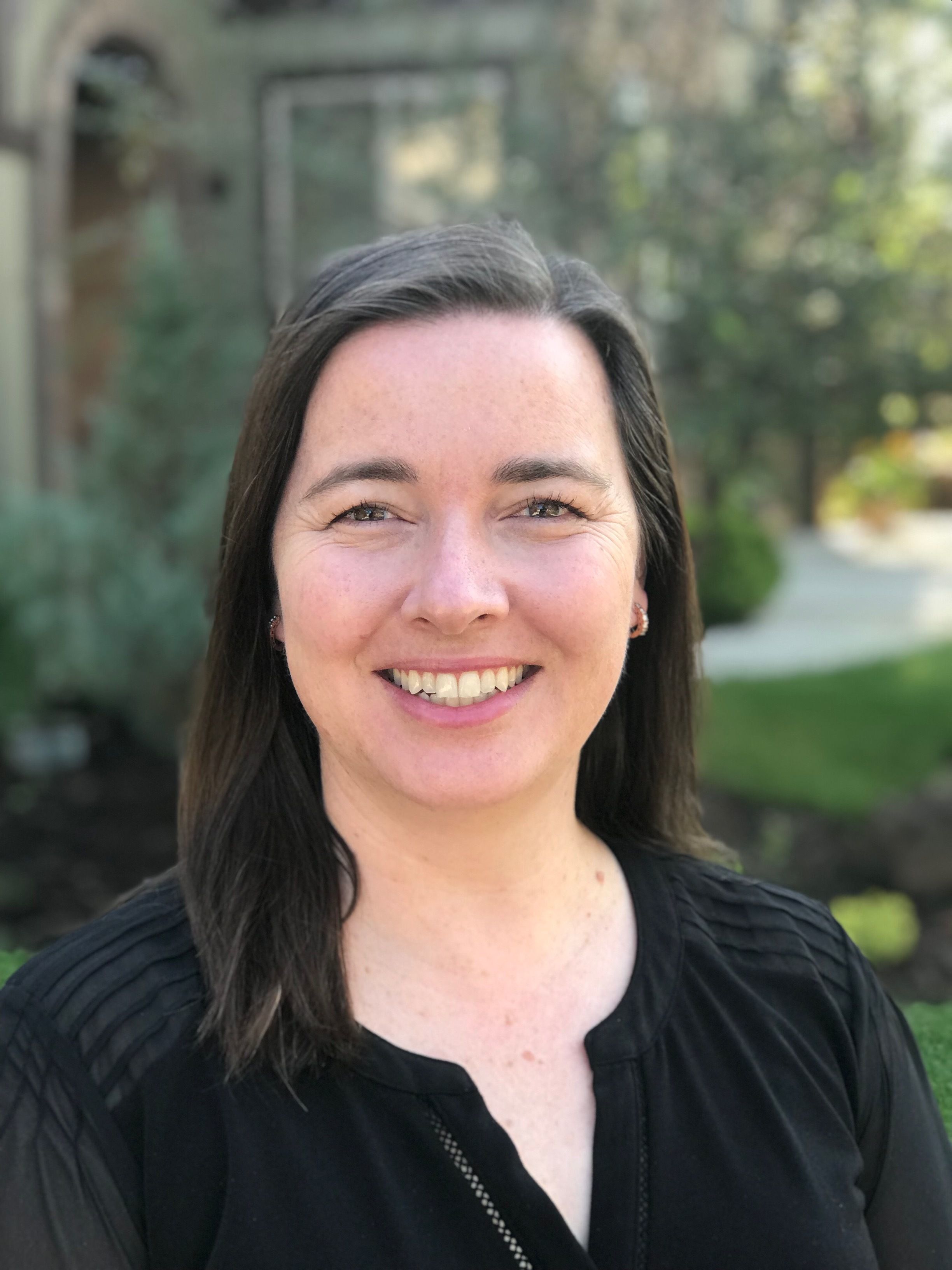 The founding director of MountainStar Family Relief Nursery, Tim Rusk, will be stepping down in August - wrapping up 19 years of service to the community in that role. MountainStar is excited to announce that Kara Tachikawa will be the new Executive Director, starting in August 2021. 
Kara is a strong and well-respected community leader who has been advocating for young children in Central Oregon for 7 years. In addition to being a Central Oregon native, she brings an abundance of passion, knowledge, and experience to this leadership role and has the full support and confidence of the board, staff, families, and program partners. Jessica Sayers, the Board President, notes that "Kara has been a committed advocate for the families and children that we serve, not only in her current role at MountainStar, but in her previous roles in the community. The Board is confident that Kara will be a be a successful Executive Director for the organization and we look forward to her leadership and guidance to ensure that MountainStar continues to provide the services and supports that are available to our community, to prevent child abuse and neglect."
Kara believes all babies, toddlers, and preschoolers deserve a strong start and that we have a collective obligation to step forward and help when families face big challenges, such as unstable housing, poverty, intimate partner violence, substance abuse issues, or involvement with the criminal justice and child welfare systems. She is thrilled to lead MountainStar's highly qualified and caring staff in providing trauma-informed, therapeutic services that show documented success at keeping children safe and increasing family resilience. Kara recently commented, "Our work is particularly important this year when there are so many added stressors caused by the pandemic and due to the harsh rhetoric directed at some individuals in our community."
Kara is currently the Program Director at MountainStar and led the effort to open a new Relief Nursery site in Redmond in September 2020. She was also integral in adding Preschool Promise classrooms last fall at MountainStar sites in Bend, Madras, and Prineville. Managing childcare operations with constantly shifting health and safety guidelines has been demanding. Kara and MountainStar continue to be committed to the safety of our staff, children, and families.
Kara notes, "A recent podcast featuring Brene Brown, Oprah Winfrey, and Dr. Bruce Perry encourages us to stop asking 'What is wrong with that person?' Instead, we should be asking 'I wonder what happened in their life?' This is particularly true for our work at MountainStar. Every day, we see children with big behaviors that would be disruptive enough to get them expelled from other programs.  Instead, our staff wants to know what happened to them and explore how we can better meet the need that is communicated by their behavior. I am so excited to be leading this work in Central Oregon that builds resilience for young children and their parents in the face of overwhelming adversity."