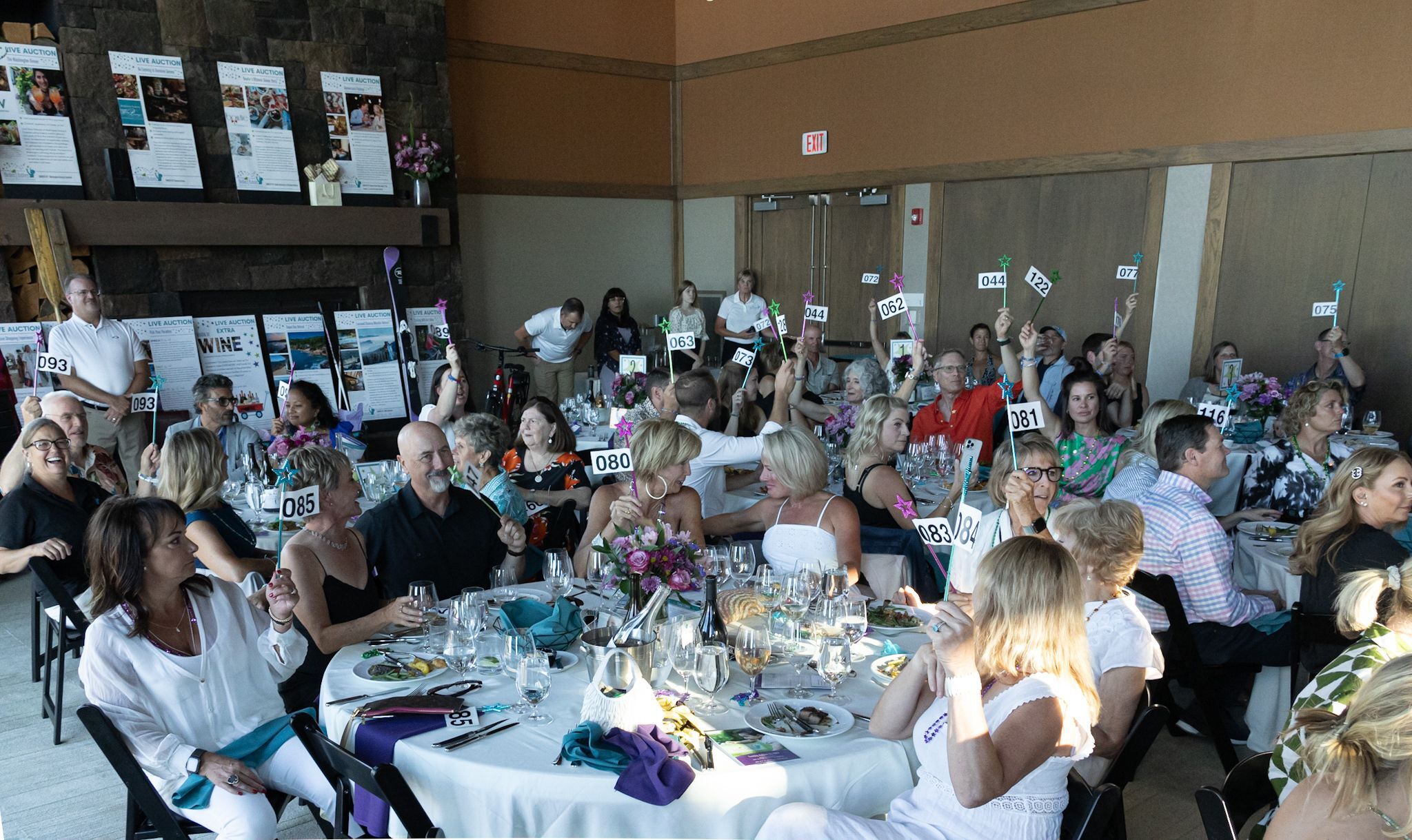 We want to extend a special thanks to the planning committee: Carole Frazier, Tori Howes, Roma McCoy, Jenny Mitchell, Cindy Rinker and Stephanie Powell. As usual, Auctioneer Tim Leahy was instrumental in the success of Birdies 4 Babies. His professionalism, expertise, and friendly demeanor were invaluable throughout the event. A special thanks to our emcee Precious Bryd who did a fabulous job entertaining the crowd during the program.
We would also like to send a special thank you to our unforgettable parent testimonial video. She bravely shared her story about the hardship she has faced and how MountainStar has changed her families life. She touched everyone in the audience. We are so grateful to have her in the MountainStar family and appreciate her courage and love for her family.
Thank you to our 2023 Team Captains: Robin Bailey, Carole Frazier, Kitri Ford, Pam Gillet, Mary Jensen, Nancy Swanton, Kathy Murch, Susie Webber, Andrew Soriano, Shauna Thompson, Lori Ann Haigh, Annemarie Hamlin, Maro Paz, Brian Foster and Michelle Gross!