We are dedicated to prevention at MountainStar. Sometimes we're providing help to families whose children are safe; they just need help to keep things that way. Other times, we are the last step before foster care. No matter what, our highest priority is each child's health and safety.
WHO WE SERVE
Most families who enroll with MountainStar are living in crisis with a whole host of issues that, together, create such toxic stress that they can't function healthfully. They may be homeless, unemployed or not making enough to put food on the table consistently. They may be struggling with mental illness or substance dependence - often both. Some of the parents in our program are victims of domestic violence, or survivors of past physical, emotional, and sexual abuse. Within our first few interactions with a family, we assess how many of these different "risk factors" a family is dealing with. The average is 16. Some are as high as 40.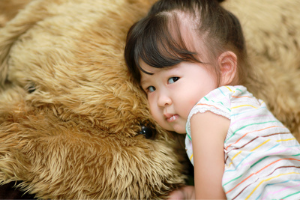 We connect with vulnerable local families through word of mouth, referrals from doctors, social workers, law enforcement, and partner agencies. No matter how they reach us, parents volunteer to be a part of our program because they want the best for their kids. We think that's profound — parents reaching out to a child abuse prevention program for help. That's why we are committed to offering our services in a non-judgemental and compassionate way.
Check out the video below for an overview of MountainStar.
HOW WE HELP
We provide families with support in a variety of areas so that parents can create a safe and healthy environment for children and address the root cause of problems affecting the family situation. Families in all of our programs receive: 
Crisis intervention and support
Home visits once a month or more
Individualized parent coaching
Mental health therapy for kids + adults
Parent training classes + family activities
Basic needs (food, diapers, clothing)
Connections to community resources
Transportation for visits, classes, etc.

OUR DIFFERENT PROGRAMS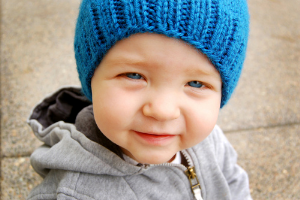 1)  FAMILY RELIEF NURSERY — our flagship programs

Therapeutic Early Childhood Program 
We offer therapeutic classes for babies and toddlers to help them heal from the effects of living in chaos and being mistreated. Our highly trained staff lovingly care for each child, giving them the one-on-one attention they crave and the boost toward development they desperately need. Two and three-year-olds come to class twice a week for three hours, and infants come once per week. Class time is integrated with home visits and individualized parent coaching. Ours is a labor-intensive model; families receive 300+ contact hours per year. But, we're happy to report that this is a solution that really prevents child abuse and neglect. Read about our results here.
Outreach Program
This used to be called our waiting list or Safety Net Program. As we've grown, it's become possible for MountainStar to help families who are not in our therapeutic classroom program. The Outreach Program allows families to pick and choose services that fit their needs. Some parents are open to home visits, others just want a box of diapers here and there. Some want to get their child into our classes, others are engaging as much as they can. We look to the highest need and most-likely-to-succeed families in the Outreach Program when a spot opens in our therapeutic classrooms.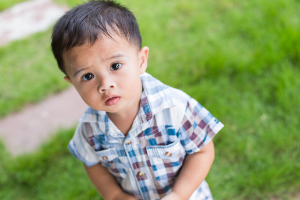 2)  PRESCHOOL PROMISE 
In September 2020, MountainStar opened three Preschool Promise classrooms in Bend, Madras, and Prineville as part of a long-term strategy by the Early Learning Division to increase the supply of high-quality, publicly funded preschool slots for low to moderate-income families across Oregon. These preschool classes will be available to families who are at or below 200% of the federal poverty level. Our intent is to utilize our expertise in trauma-informed practices to enrich these more traditional, early care and education services. Our goal is to provide early intervention that builds healthy, successful, and resilient children; strengthens parents; and preserves families through comprehensive and integrated early childhood and therapeutic family support services. Click here to learn more about Preschool Promise
Apply for Preschool Promise by clicking here or visit our Get Help Now page to contact your local MountainStar