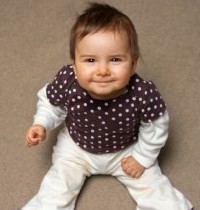 "Sara's Story"
By her first birthday,"Sara" had spent most of her life in a wheel chair. Sara has spinal bifida. She has braces for both her feet and has been wheelchair bound her entire life. Her family was dealing with a great deal of stress, money was tight and getting to and from class was a struggle. They also lived in a small trailer with no room for Sara's wheelchair. When Sara started therapeutic classes, she was not interested in playing with other kids in the classroom and wanted her teacher to do things for her. After six months, Sara wanted out of her chair so she could scoot around on her bottom and quickly get to the different areas of the classroom and toys outside. She went from unengaged and dependent to a determined little girl who always has a smile on her face. She is learning words and signs to better communicate her needs and is even beginning to stand, sometimes balancing for a few seconds on her own. Sara's "can do" attitude and contagious smile will inspire us and all those whose lives she touches!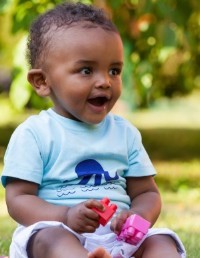 "Cole's" Story
At three years old, "Cole" had no language skills and was still grunting to communicate. When Cole entered our therapeutic classroom, it was clear he lacked language skills. At home visits, the interventionist talked with his parents about the importance of developing early communication skills and to be consistent in working on signing with him at school and at home. Cole has now started using sign language, along with a few words, such as "help," "more," and "all done." MountainStar staff conducted screenings and found that Cole scored low in all developmental categories. His parents were shown these results, and after
months of discussing the benefit of special education services, Cole's parents finally agreed to make an appointment for an evaluation. Cole qualified for Early Childhood Special Education, is now receiving speech therapy, and is doing extremely well!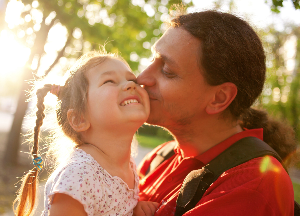 Danielle
Amanda arrived for a home visit with a family she works with through MountainStar's Relief Nursery program and she found 2 ½ year old Danielle coloring all over the walls. Mom, Rachelle, didn't seem bothered by it at all. Amanda saw a learning opportunity and kindly reminded mom that rebellious behavior like that should be re-directed into something more positive. Thirty-five year-old Rachelle flew into a child-like tantrum, sobbing and yelling angrily. Little Danielle tried to comfort her mother but she was pushed away, triggering another tantrum. In the middle of that chaos, Rob arrived home to join in the home visit. Dad was able to calm both of them down and Amanda gently guided the family through the remainder of the visit. 

"It's really like Rob is constantly parenting three children – Danielle, her brother Colby, and his wife," Amanda said. "Rachelle is developmentally delayed; she operates at the level of a fifteen year-old." Rob is patient, reasonable, and kind with all three of them. He is also a great advocate for them, and has an optimistic attitude toward goals despite all the challenges his family faces. They don't have a phone, a computer, or a car. When they first came to MountainStar, baby Danielle had health problems, but no insurance. Amanda helped order a social security card and birth certificate, submit paperwork to obtain insurance, and set doctor appointments – but credits Rob: "He was there every step of the way doing all the work. He walked her to every doctor's visit. He walks Danielle and Colby to school, and then walks across town to get groceries and apply for jobs."

The family has been involved for years in therapeutic classes and Rob brings Danielle and Colby to every single family activity night. It is inspiring to see him get down on their level, playing with them joyfully. His kids benefit greatly from his ability to set aside all their struggles and enjoy being a dad. Recently Amanda has started talking with him about self-care, making sure he doesn't burn out so he can continue being a positive parent to his kids. She said Rob is working on it, and she's impressed by his perseverance. "Without dad, these kids would have been taken away by DHS a long time ago," said Amanda, "He is the glue holding this family together."