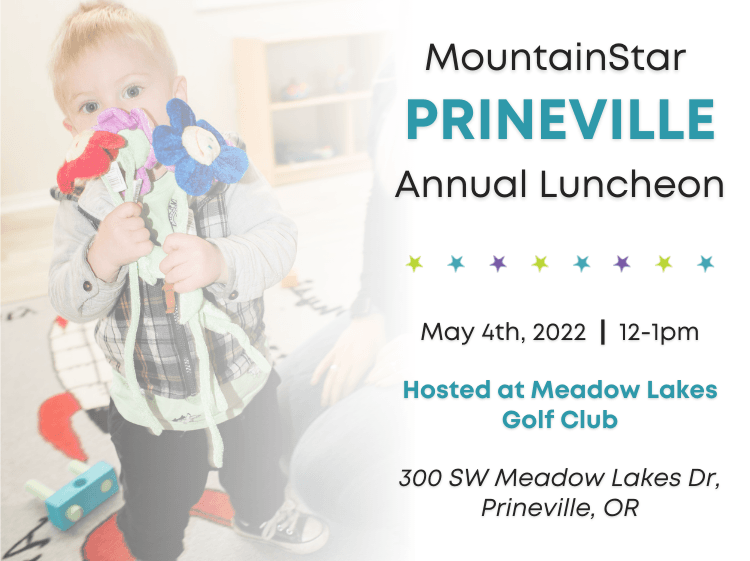 MountainStar Prineville Annual Luncheon
What: Join us for MountainStar Prineville's free annual luncheon to learn about our work and help raise funds for vulnerable Crook County families! We are currently planning for an in-person event, however, depending on health and safety, our plans may change.
When: Wednesday, May 4th, 2022
12:00 to 1:00 pm
Where: Meadow Lakes Golf Course - 300 SW Meadow Lakes Dr., Prineville, OR 97754
Cost: Free!
If you have any questions or need more info, please contact Development Manager, Kevin (541-410-4032 or KevinD@mtstar.org) or Event Manager, Kara (KaraR@mtstar.org)
---