Join Us in Redmond for Community Happy Hour to Keep Kids Safe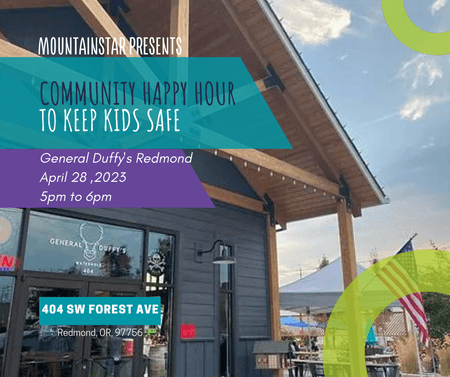 Join MountainStar Redmond for their first ever community fundraiser at General Duffy's. Prior to our Benefit Concert we will be presenting a short programming focusing on the effort we make to prevent child abuse and neglect in the Redmond community and be given the opportunity to donate to MountainStar. Our happy hour programming entrance will provide free admittance to the Benefit Concert, after the programing general admission for the concert is $10. 
Purchase tickets HERE!
Register for the Happy Hour below!
Redmond Community Happy Hour