Volunteers are integral to our organization! Below you will find our volunteer spotlight and a  list of volunteer opportunities that are typically available. If you are interested in getting involved, complete the application form below to get started. 
*Volunteer Spotlight*
Lisa Ruff has been with MountainStar for three years now and brings joy to our 1-year old's classroom. Having worked as a nurse for twenty years and specifically on the birthing unit, Lisa loved working with families as a part of their learning by providing support and care to them during their hospital stay.  As a mom of two high school girls, she recognizes how difficult parenting can be, so upon moving here from San Diego, she was drawn to MountainStar as a place where families can get the support and resources they need. Lisa has said that she loves everything MountainStar stands for! For her, the kids are what makes the experience so wonderful.  She was so excited that she could work directly with the kids!  "I feel so lucky that I can be a part of their lives in a small way, making them smile and laugh, giving them a hug when they need it, and watching them develop as the year progresses.  The fact that MountainStar allows volunteers to have such an active role in the classroom makes me feel so valued."  In her spare time, you can find Lisa with her husband of 21 years, their two daughters and three Labradors, enjoying the great outdoors, paddle boarding, snow shoeing and learning to backcountry ski! Volunteerism runs in Lisa's family too!  Her daughter, Ashley has founded Student Athlete Volunteers (SAV), a local volunteer organization where young students can get involved within our communities and give back.  We at MountainStar look forward to working with the next generation of leaders like that of SAV!  Lisa, thank you for your endless ways you give to MountainStar, to the kids and families here, and your enthusiasm and care you bring to all you encounter!  We greatly appreciate you!!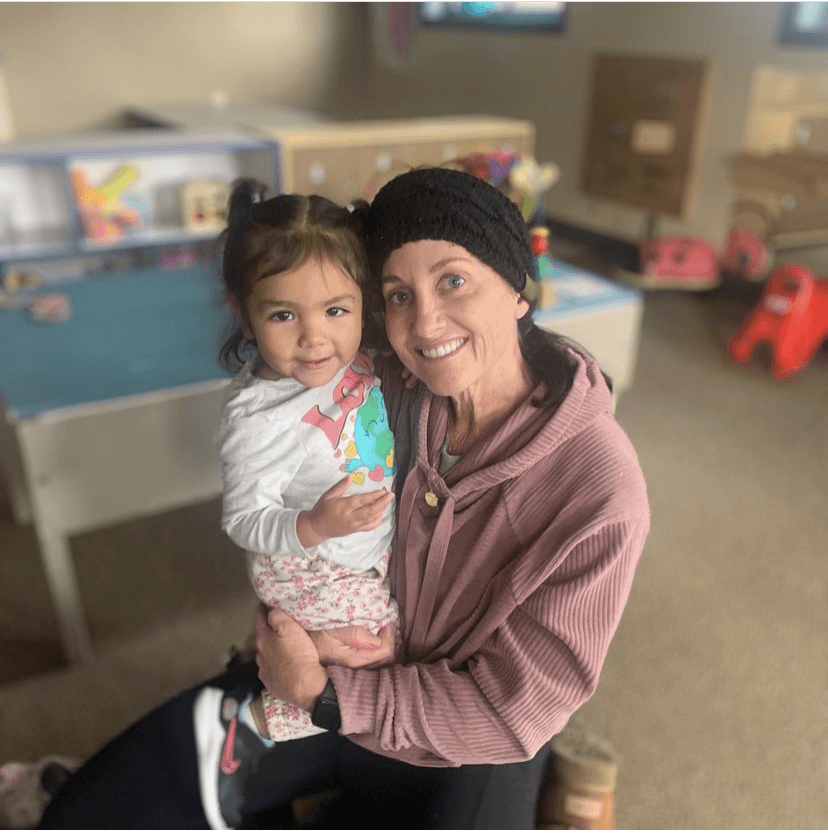 ---
Volunteer Opportunities
Classroom Volunteers

Interact with children in therapeutic classes. Requires positive attitude, sense of humor, patience, and ability to lift children up to age 3. Shifts are once per week (M-F) for 3 hours.

Office Helpers

Help with projects around the office including making posters, filing, and more. Requires ability to follow instructions, creativity, and attention to detail. Shifts are weekdays and vary in length.

Special Events - Community Outreach

Become an official advocate, represent MountainStar at community events. Requires personable and approachable demeanor, ability to lift/carry/set up items. Shifts vary.

Fundraisers

Help with current fundraisers or create one of your own! Requires interest and/or experience in fundraising.

Board of Directors

Elected Board Members govern the organization and contribute to its leadership and development. Requires leadership skills and ample time to dedicate. Meetings are once per month for two hours, not including separate committee meetings.

Interns

Unpaid internships are available within our therapeutic classes, mental health program, and development (fundraising/marketing) department. Requires interest in the relevant area and dependability.

If one of these jobs descriptions sounds like a match for your volunteer goals, please download our application by clicking the link and return it to volunteer@mtstar.org or call 541-322-6820 for info or questions.