Volunteers are integral to our organization! Below you will find our volunteer spotlight and a  list of volunteer opportunities that are typically available. If you are interested in getting involved, complete the application form below to get started.
*Volunteer Spotlight*
Dave King has been a volunteer at MountainStar in Bend for over 15 years. He is our go-to guy for any and all handyman projects! If a favorite toy in the classroom breaks, we call Dave, and he finds a way to fix it! If we have an idea for something we want to make for the kids, but don't have the expertise or tools to build it, we call Dave!
Over the years, Dave has repaired countless toys and other items around the Bend site. He has helped us figure out creative solutions for making the best use of all our spaces in the classrooms by building and replacing cubbies, mounting chalkboards and whiteboards to the wall, and more. A few years ago, Dave built a kiddie carwash from a picture that Amanda saw online. It is still in use today, and the kids love it!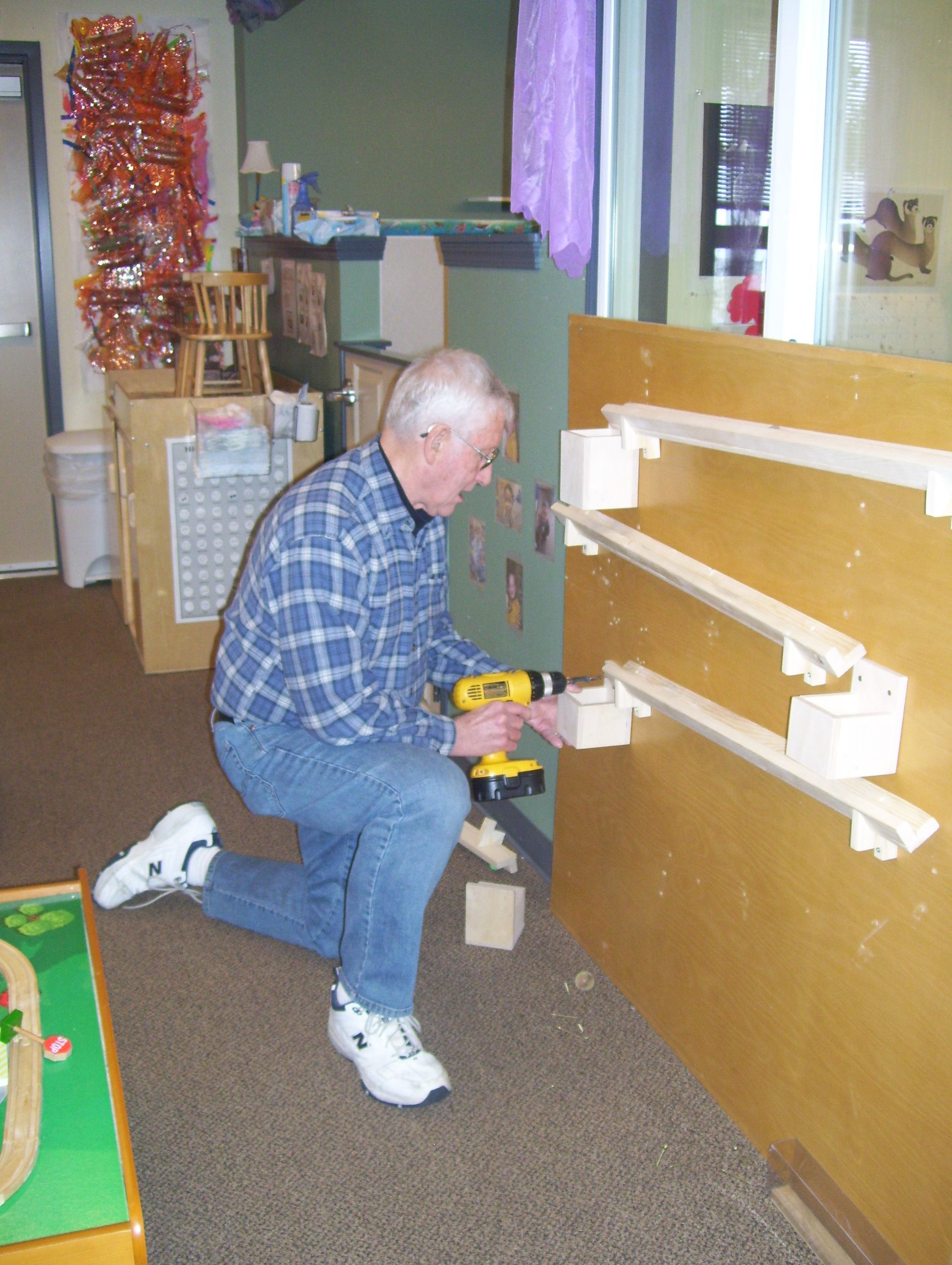 More recently, Dave built the snow globe for Bend's 2020 outdoor holiday event for families. He also provided a space in his shop for our volunteer artist to paint it. Dave was also integral to building the garden beds for Redmond's new garden program. He is really up for anything and always goes above and beyond. A few weeks back he brought in some foam that was used as packaging for something he ordered. He thought the foam looked like fun building blocks for kids to play with, so instead of throwing them away, he offered them to the Bend preschool class. Now, every morning without fail, they are the first thing kids want to play with when they get to school!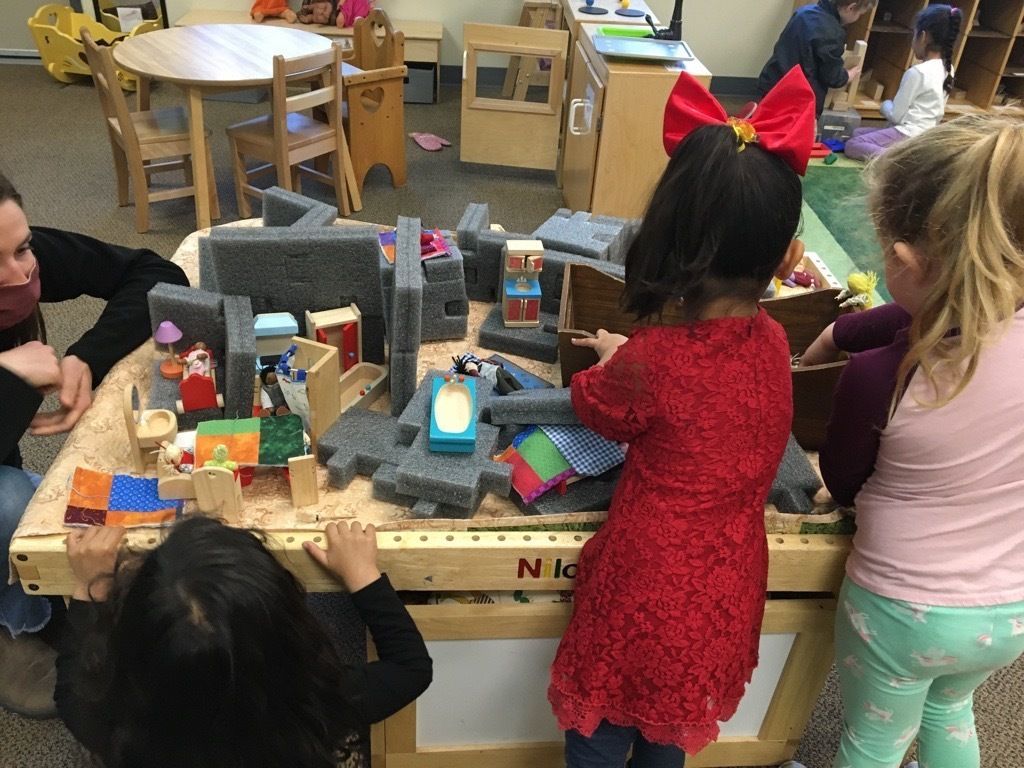 ---
Volunteer Opportunities
Classroom Volunteers

Interact with children in therapeutic classes. Requires positive attitude, sense of humor, patience, and ability to lift children up to age 3. Shifts are once per week (M-F) for 3 hours.

Office Helpers

Help with projects around the office including making posters, filing, and more. Requires ability to follow instructions, creativity, and attention to detail. Shifts are weekdays and vary in length.

Special Events - Community Outreach

Become an official advocate, represent MountainStar at community events. Requires personable and approachable demeanor, ability to lift/carry/set up items. Shifts vary.

Fundraisers

Help with current fundraisers or create one of your own! Requires interest and/or experience in fundraising.

Board of Directors

Elected Board Members govern the organization and contribute to its leadership and development. Requires leadership skills and ample time to dedicate. Meetings are once per month for two hours, not including separate committee meetings.

Interns

Unpaid internships are available within our therapeutic classes, mental health program, and development (fundraising/marketing) department. Requires interest in the relevant area and dependability.

If one of these jobs descriptions sounds like a match for your volunteer goals, please download our application by clicking the link and return it to volunteer@mtstar.org or call 541-322-6820 for info or questions.