Volunteers are integral to our organization! Below you will find our volunteer spotlight and a  list of volunteer opportunities that are typically available. If you are interested in getting involved, complete the application form below to get started.
*Volunteer Spotlight*
Amber is a volunteer in the Bend preschool class. She has been volunteering at MountainStar for over a year now, getting fieldwork hours as she works towards a degree to be a school counselor. Amber lives in La Pine, so when she is not helping in the preschool class, she also helps Maren, our La Pine outreach coordinator, with sorting and distributing donations and organizing community outreach events.
Amber is such a huge help in the Bend preschool class, and the children absolutely adore her. During one circle time, our preschool teacher, Kathy, asked each child who they would like to give a hug if they felt sad, and one little girl said, "Amber!"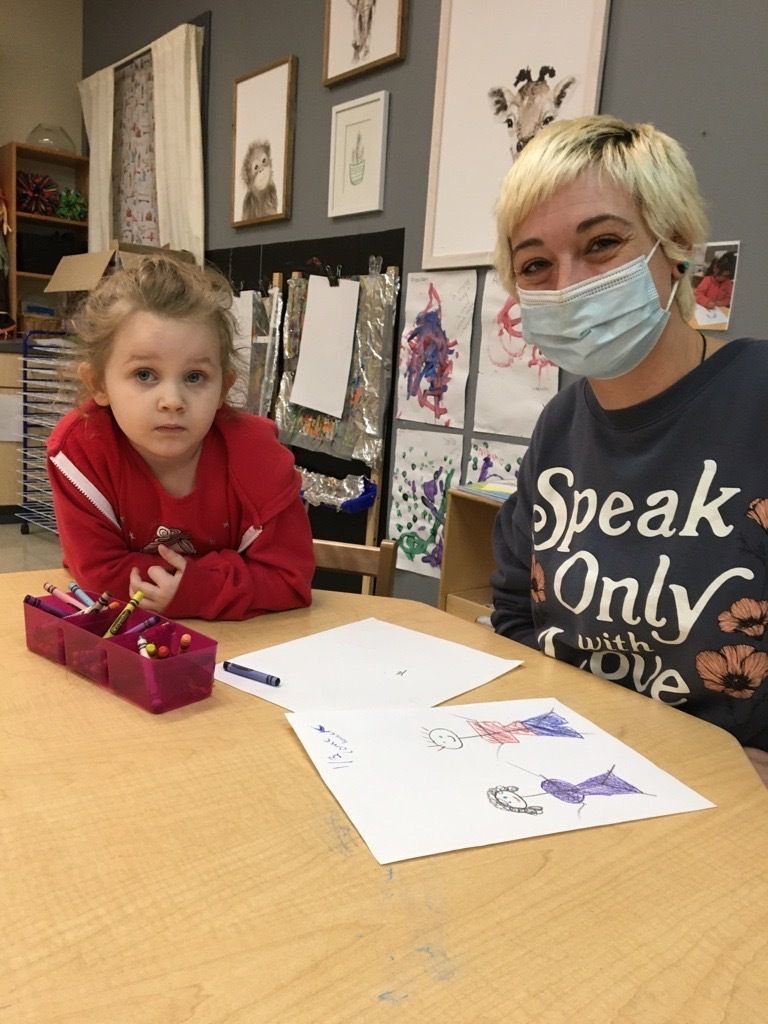 Amber does such an incredible job of balancing her school, work, care for her own children, and volunteering at MountainStar. You'd never know how busy she is by the level of care and attention she devotes to each child in the classroom. Amber is so playful and fun, and she also works hard with the Bend preschool teachers to create an inclusive and comforting environment for all the children in the preschool class. We wish Amber could be out intern forever, but we are so excited for her to take the next step in her career!
---
Volunteer Opportunities
Classroom Volunteers

Interact with children in therapeutic classes. Requires positive attitude, sense of humor, patience, and ability to lift children up to age 3. Shifts are once per week (M-F) for 3 hours.

Office Helpers

Help with projects around the office including making posters, filing, and more. Requires ability to follow instructions, creativity, and attention to detail. Shifts are weekdays and vary in length.

Special Events - Community Outreach

Become an official advocate, represent MountainStar at community events. Requires personable and approachable demeanor, ability to lift/carry/set up items. Shifts vary.

Fundraisers

Help with current fundraisers or create one of your own! Requires interest and/or experience in fundraising.

Board of Directors

Elected Board Members govern the organization and contribute to its leadership and development. Requires leadership skills and ample time to dedicate. Meetings are once per month for two hours, not including separate committee meetings.

Interns

Unpaid internships are available within our therapeutic classes, mental health program, and development (fundraising/marketing) department. Requires interest in the relevant area and dependability.

If one of these jobs descriptions sounds like a match for your volunteer goals, please download our application by clicking the link and return it to volunteer@mtstar.org or call 541-322-6820 for info or questions.