Volunteers are integral to our organization! Below you will find our volunteer spotlight and a  list of volunteer opportunities that are typically available. If you are interested in getting involved, complete the application form below to get started.
*Volunteer Spotlight*
Jaci and Ava first starting volunteering for MountainStar in August of 2020 as flamingo flockers. It was the first year we had done the flamingo fundraiser as part of Birdies 4 Babies, and they were so helpful and patient as we worked through unexpected scenarios together.
Jaci and Ava returned with the rest of their family in the fall to help us rake leaves in our playground in Bend. Shortly thereafter, Jaci and Ava volunteered to organize our clothing closet, and it has never looked better!
Of course, they returned to flock more houses in August of 2021, and Jaci helped sort food for the Broken Top Food Drive last month. We received over 1,000 pounds of food, away Jaci and our other volunteers made sure it was all put away neatly as well as organized by expiration date.
Jaci and Ava are such reliable and amazing volunteers. Not only do they always give 100% to every volunteer project, they consistently check in to see if there is anything new they might be able to help with! Thank you both so much for all you do to support MountainStar!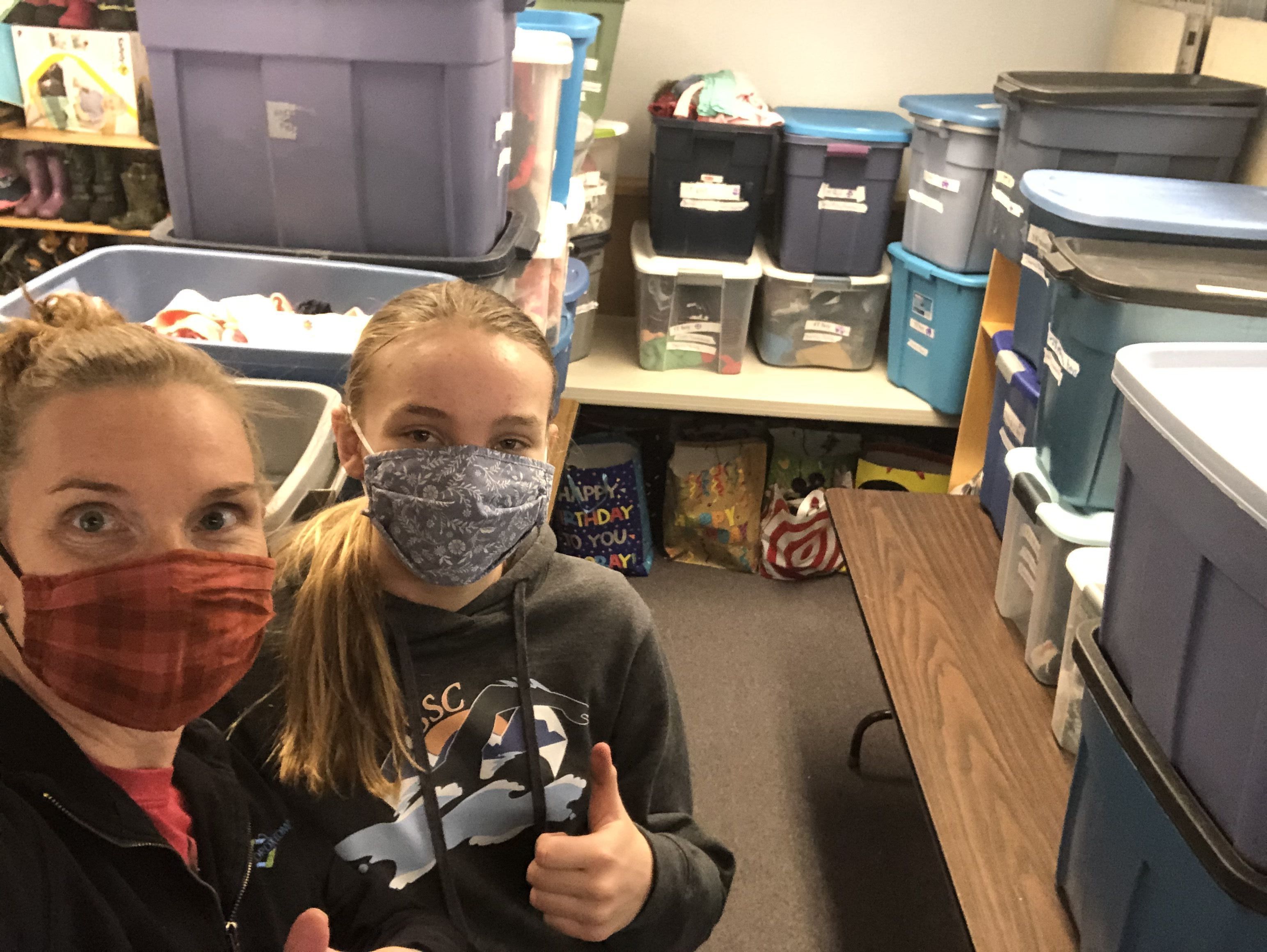 ---
Volunteer Opportunities
Classroom Volunteers

Interact with children in therapeutic classes. Requires positive attitude, sense of humor, patience, and ability to lift children up to age 3. Shifts are once per week (M-F) for 3 hours.

Office Helpers

Help with projects around the office including making posters, filing, and more. Requires ability to follow instructions, creativity, and attention to detail. Shifts are weekdays and vary in length.

Special Events - Community Outreach

Become an official advocate, represent MountainStar at community events. Requires personable and approachable demeanor, ability to lift/carry/set up items. Shifts vary.

Fundraisers

Help with current fundraisers or create one of your own! Requires interest and/or experience in fundraising.

Board of Directors

Elected Board Members govern the organization and contribute to its leadership and development. Requires leadership skills and ample time to dedicate. Meetings are once per month for two hours, not including separate committee meetings.

Interns

Unpaid internships are available within our therapeutic classes, mental health program, and development (fundraising/marketing) department. Requires interest in the relevant area and dependability.

If one of these jobs descriptions sounds like a match for your volunteer goals, please download our application by clicking the link and return it to volunteer@mtstar.org or call 541-322-6820 for info or questions.