A Goodbye Message from MountainStar's outgoing
Executive Director Tim Rusk
When Dee Anderson and Paula Day hired me in April 2002, I had no idea what I was getting into and how long I would work at MountainStar.  I had been working in a job training and resource management program in the California Bay Area.  How different my life has been thanks to the group of community members who started MountainStar Family Relief Nursery in the years before I was hired.
MountainStar is, first and foremost, about changing lives. Our focus is on improving the lives of children 0-5 years old and their families. It is a time when children are extremely vulnerable to toxic stress and every good experience helps build a healthy brain.  This seems particularly important right now when there is so toxicity, divisiveness, and problems in our world.
Every day at MountainStar, teachers and volunteers sing songs, read books, play with trains, and share meals with children. These small actions build positive, trusting relationships that can make a huge difference in the life of a child and their family. As a parent, there is nothing quite like seeing other adults spend time with and enjoy your children.  It is an emotional boost that a parent can "lean into" when their frustrations with their children and their lives are running high.
As I leave, I think about the hundreds of staff and volunteers who have been changed by their work at MountainStar. Staff develop unique and valuable expertise in trauma-informed, client-centered, early childhood services. These words may sound like jargon, but trust me, we want more people in the world trained like MountainStar staff. I have also seen how volunteers benefit by being a child's special person even if it is just a few minutes every week. I believe there are few richer rewards than a child holding your hand and trusting you to guide them forward and keep them safe.
The success of MountainStar over the last 20 years has taken so many, many people! Early board members operationalized our business and fundraising efforts.  Board members along the way have carried out the governance functions necessary to keep us in good standing…and done a mountain of fundraising and community outreach. Together we have raised over $10M in private revenue over the last 20 years and much of that is thanks to board members and fundraising volunteers working at shoe sales, luncheons, Carving for Kids, Birdies 4 Babies, and dozens of other projects.
The idea of MountainStar has been embraced and moved forward by literally thousands of people and it has been my great pleasure and privilege to hold a leadership role in this organization and work alongside so many others who are dedicated to our mission and idea that we can do more than the minimum for young children in our community.  We can come together in that iconic American spirit of stepping up to help our neighbors when they need us most – every day at MountainStar we work to give young children hope for their future.
Thanks for being part of the journey. Continue to be a part of the journey. And may MountainStar (and by that, I mean all the people involved at MountainStar) keep-on keeping on!
All the best, Tim  
---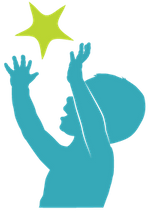 MountainStar is a nonprofit organization working directly with vulnerable families in an effort to keep children in Deschutes, Jefferson, and Crook counties safe from abuse and neglect.
Learn about our dfferent therapeutic centers.
MountainStar works to prevent child abuse and neglect by assisting vulnerable families and promoting the health and safety of children in Oregon's Deschutes, Jefferson, and Crook counties.  
Learn about our therapeutic centers, relief nursery programs, and other services for families.